Download My Oldboy APK
My oldboy APK is a fantastic emulator for Game Boy and game boy color games. You can enjoy the full-fledged game features on your android system. My oldboy APK brought back the real charm of a game boy on smartphones. Apart from the hardware emulation, oldboy includes a long list of extraordinary game features and superb performance.
Additional Information:
An emulator runs the PC app or game on your android system with all the features. My oldboy APK  boy is a high-performance full-featured emulator of the game boy. Possessing special features like a tilt sensor, link cable, and rumble makes oldboy stand out from the rest.
Its custom pallet allows you to bring your favorite colors to your GB games. You can skip to a certain part of the game as per your desire. Yeah, you heard me right. When you have oldboy APK you can move to the part of the game you want to be at. The list of mind-blowing features doesn't end here. Oldboy is full of amazing functionalities. Let's uncover more details in the feature section below.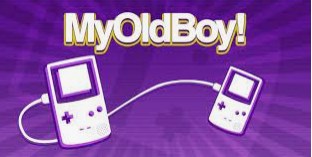 Features:
Here is a pretty lengthy features list of my oldboy apk. Apart from these functionalities my old boy also has a GB camera, printer emulation, IPS/UPS ROM patching, a variety of video filters, tilt sensors, and an amazing user interface.
Save state:
Save state feature is used to save the progress anytime and you can also return to it in no time using the emulator's menu.
Fast-forward:
Fast-forward functionality is used to enhance the speed depending upon the device hardware. You can increase game speed by 2x or even 50x. fast-forward feature is also used to slow the game speed to pass a level more easily.
Fastest emulation:
Thanks to the ARM code, my old boy is ready to deliver the fastest emulation. Even low-end devices can catch up to 60 FPS without frame skips.
Screen layout editor:
A robust screen layout editor which permits you to define the position and size for on-screen controls and game video.
Link up:
Link up functionality is used to link up as a server with your friend. Cool. isn't it?
Custom color palette:
The custom color palette is that phenomenal feature that allows you to import favorite colors to your GB games.
External controller support:
You can enjoy ultimate external controller support through the android traditional way or an input way.
Open GL rendering:
Now talking about the most superb feature of them all, my oldboy does OpenGL rendering backend and normal rendering on devices without using a  GPU.
On-screen keypad:
The on-screen keypad feature will let you have fun with the coolest keypad features. It will let you use load/save shortcut buttons.
Create and switch:
This feature allows you to create and switch to different screen layouts and key mapping profiles. You can also create shortcuts to smoothly launch games from your PC.
Pros
Packed with features.
High performance.
Easily accessible.
Small size heavy duty APK.
Conclusion:
This article thoroughly delivers essential information about my oldboy APK, detailed procedure to download and install pros and cons, and answers frequently asked questions.
My oldboy is loaded with amazing features letting you enjoy the essence of true GB games. Download my old boy apk to experience the real game boy fun.
Google play information:
Last Updated: 13 February 2020.
Size: 417 KBPS.
Developer: Fast Emulator.
Permissions: Photo, storage, connected Bluetooth devices.
Content rating: Everyone.
Category: Arcade, games.
How to download and install?
You can download My Oldboy Latest APK  by clicking the button above to start the download. Once the download is complete, you will find the APK in the "Downloads" section of your browser.
Before you can install it on your phone, you need to make sure that third-party apps are allowed on your device.
To make this possible, the steps are mostly the same as below.
Open Menu> Settings> Security> and check for unknown sources so that your phone can install applications from sources other than the Google Play Store.
Once you have completed the above step, you can go to "Download" in your browser and tap the file once downloaded.
An installation prompt will appear asking for permission and you can complete the installation steps.
Once the installation is complete, you can use the application as usual.